Standard family of products
Accounts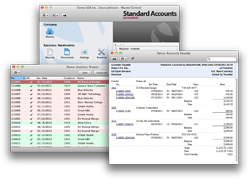 The easy accounting solution with integrated contact management combining Invoicing and General Ledger. 
Invoicing
Receivables
Payments
Account Payables
Payables
User-definable Chart of Accounts
General Ledger
Full Tax handling and reporting
User-definable stationery
Debt chasing reports
Contracts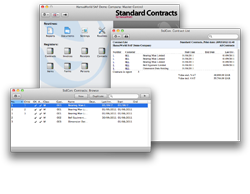 For companies who charge for services on a regular recurring basis, such as Internet Service Providers and property and service rental companies.
Open-ended and fixed-length contracts
Daily, monthly, quarterly and annual billing 
Create and print invoices in batches
Cancel, renew and update contracts in batches
Tax handling
User-definable stationery
Customer Statements
Debtor List
CRM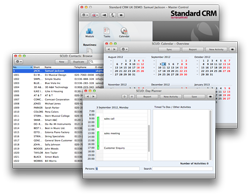 Partner with us, expand your client base and earn customer loyalty 
World-leading technology to manage your customer relationships
from HansaWorld, the award-winning software producer.
Key Features:
Contact Management
Document Management
Graphical Calendars
Task Management




Expenses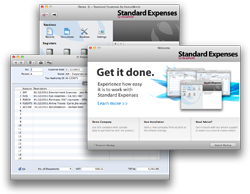 Standard Expenses provides an easy to learn
and easy to use solution to help with processing
your expense claims. 
Record your Expense Claims
Process Personnel Payments
Tax handling
Expenses Journal and Personnel Payments Journal Reporting
General Ledger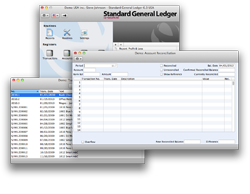 Standard General Ledger is for those companies who need to prepare accounts, run all necessary reports and record business transactions.
A user-definable Chart of Accounts
Journal Entries
Profit & Loss Report
Balance Sheet
Tax reporting
Hotel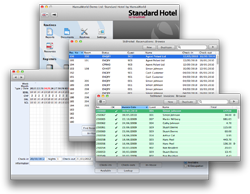 Standard Hotel is an integrated booking and
invoicing solution for small hotels and bed and breakfast establishments. 
Graphical resource planner
Multiple room types and rates
Ability to reserve rooms in advance
Addition of miscellaneous items to room bills
Create and print invoices
Simple workflow from reservation through check-in
and check-out to invoicing
Tax handling
User-definable stationery
Customer Statements
Daily Statistics, Invoice Journal and Debtor List reports
Inventory